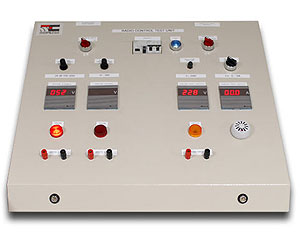 We organize for our customers specific advanced training to technicians, directly from our engineers.
We offer our resellers and installators all our experience and know how with a specific training with the purpose of having a perfect knowledge of the product that will help installation and maintenance operations.
These trainings have different lenght and are provided by our tecnical dept manager in our headquarter using specific equipements. When necessary we can also organize these trainings in your offices using training videos on dvd.
At the end of the training every member receives a diploma and a technical manual and he is skilled in Telecrane Italy product.
Level 1 – Open
Level 2 – Advanced
Level 3 – Master
We consider this technical in-depth examination an essential tool that will give the installer the confidence for working quickly with effectiveness. On the other hand this will assure the customer to interact with skilled and professional technicians.
Ask for a training: telecrane@telecrane.it