Telecrane radio remote controls applications
Telecrane remote controls are universally applicable where a remote control is required or in place of a cable control panel.
We provide the best solution for specific applications: we are partners of our customers and we study the products together to understand, plan and meet their needs.
We report some applications, by way of example.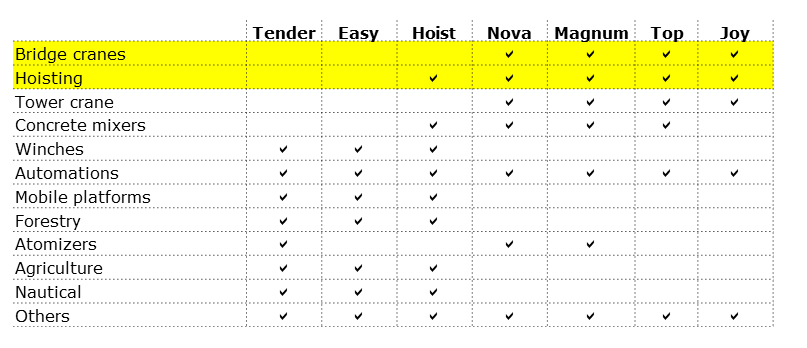 See all our products.